Okay, first off, the WIP.
Worked on this during the livestream and decided the skin needed reworking since it didn't really reflect the light too well. Still experimenting with that.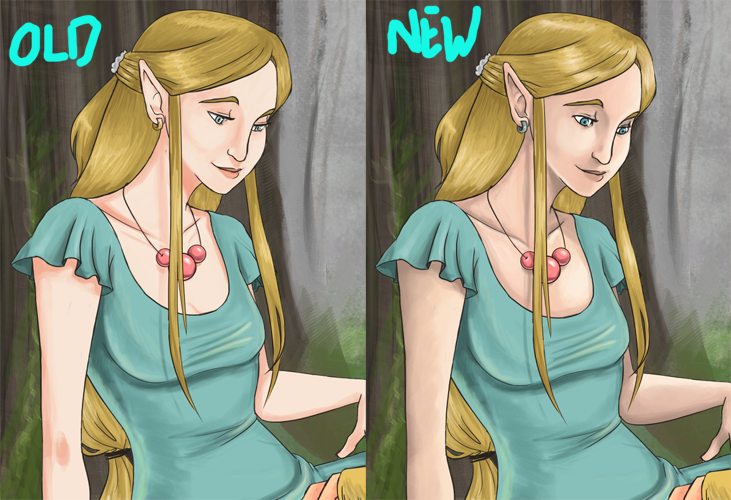 Here the changes are more obvious. I'm trying to fix Zelda's eyes - I think they look better but I need to clean them up a bit.
( And here are two other things that I was working on during the stream )