EDIT: Art is missing from this post still! skajkljfasklfsdklfjs WHY CANT YOU JUST WORK FOR ONCE LJ. I'll try to have it fixed by this afternoon.

EDIT 2: FIX'D

Computer is all fixed up! Every music, video, and picture file has been transferred, and... mostly organized. Major programs have been added [Photoshop CS4 ftw!], and most things have been installed and are working, including that stupid tablet. The only problem now is finding out why the hell my WIRELESS PRINTER needs A USB CABLE to do anything. THAT'S JUST STUPID. ITS WIRELESS. THAT MEANS NO WIRES. GRAAAAH

And on that note, ART DUMP!!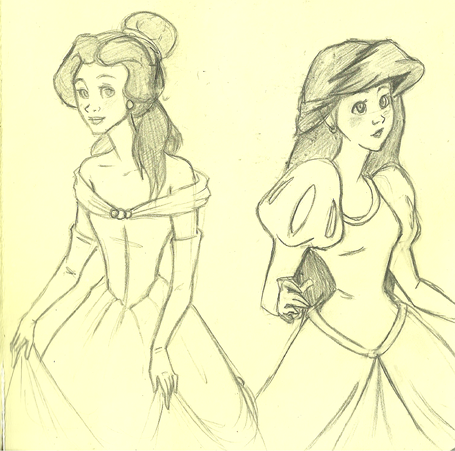 Yeah, I posted the one of Belle a little while ago, but I also added a lop sided face Ariel. My Disney Princess binge has kinda dropped, but that's only because my computer has been distracting me.
( 30+ under the cut )