I found this little meme going around where you do a comic based of the 100th page of a book. I first tried Skellig and it was like two sentences, Neverwhere, which was very vague, Extremely Loud and Incredibly Close and there were too many words, so I finally picked up Coraline and discovered that page 100 was one of my favorite scenes, so I comic'd it.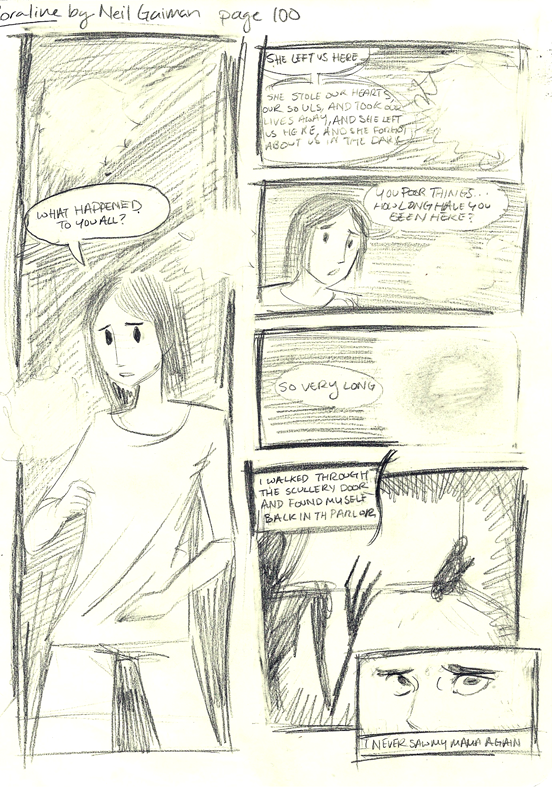 Sorry if it's hard to read. If you have the book, feel free to take it out, find the page, and read along. Otherwise, I hope you understand it to some degree.
Sorry I've been to absent from here. School's being stressful, almost the end of the year after all. Yeeeah.