einahsketch
I know it's been months since I posted anything. I got distracted. I'd say by school, but nah, not really. It's Tumblr. That site is addicting. Infuriating at times, but addicting.

Let's start the dump, shall we?
This is from three different sketchbooks: the rest of the peacock covered one, the one that I was using as placeholder while waiting to get a new moleskine, and the new moleskine itself. I'm sorry the images are so big. I need to be more consistent about my resizing process.
Not my character, but a character created by another student for the
character sketch creative writing story
. I wanted to draw the characters so I could better picture them while writing the story. Christine's was the only one I was really satisfied with of the trio.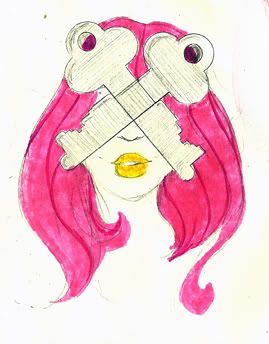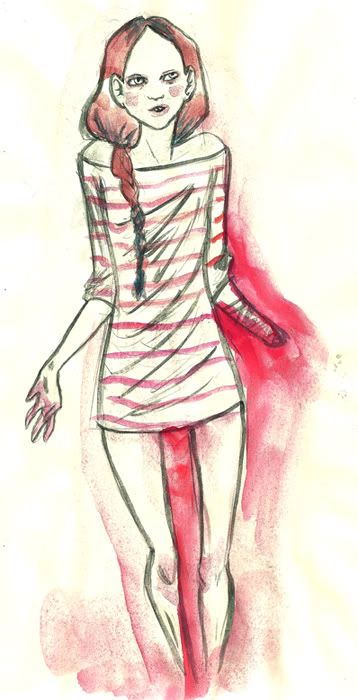 Stole watercolor brush pens from the art room and made this.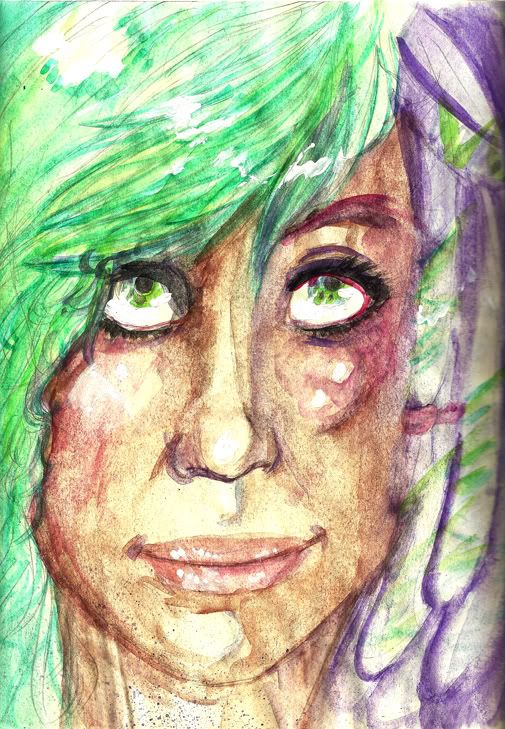 I don't like this :\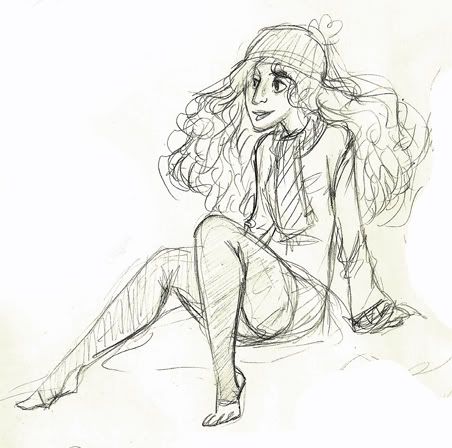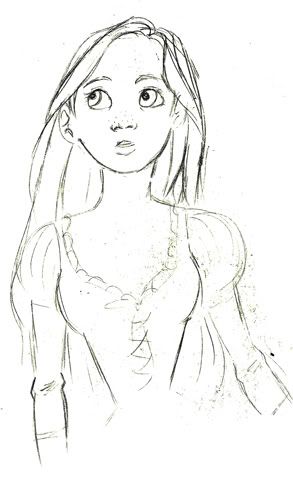 So I really enjoyed Tangled. The love has worn off a bit since the movie came out, but I still think it's Disney's best movie in a long time. Be prepared for several Rapunzel sketches.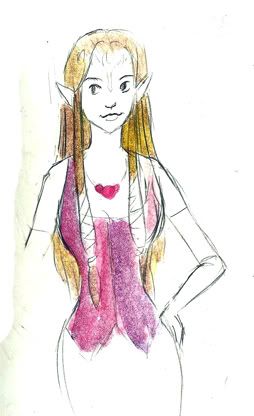 But first Zelda.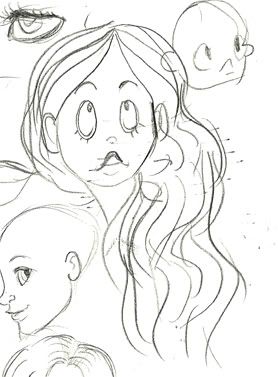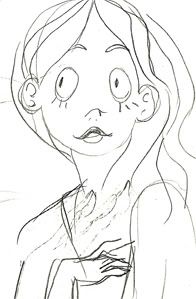 I like this character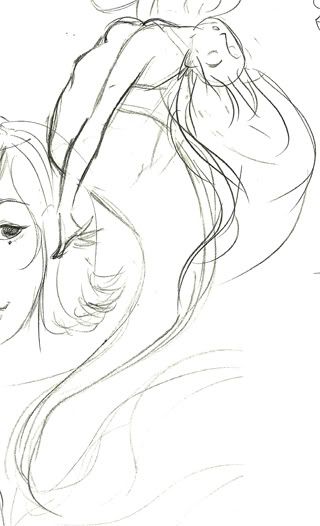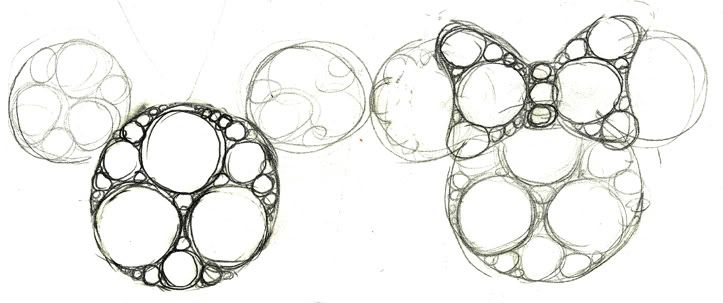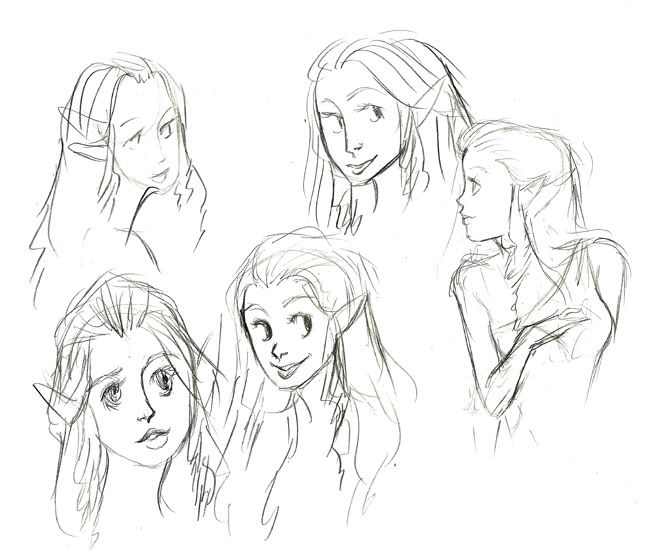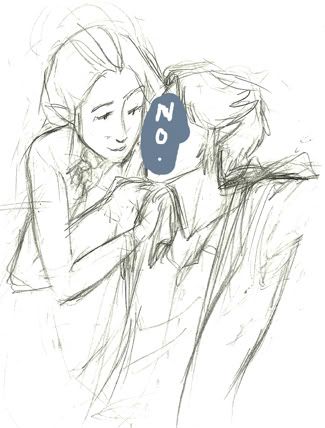 I was not satisfied with the face. For some reason, I'm kind of into this ... modern-day Link and Zelda thing. They live in a fancy loft and go clubbing and shit, I don't know.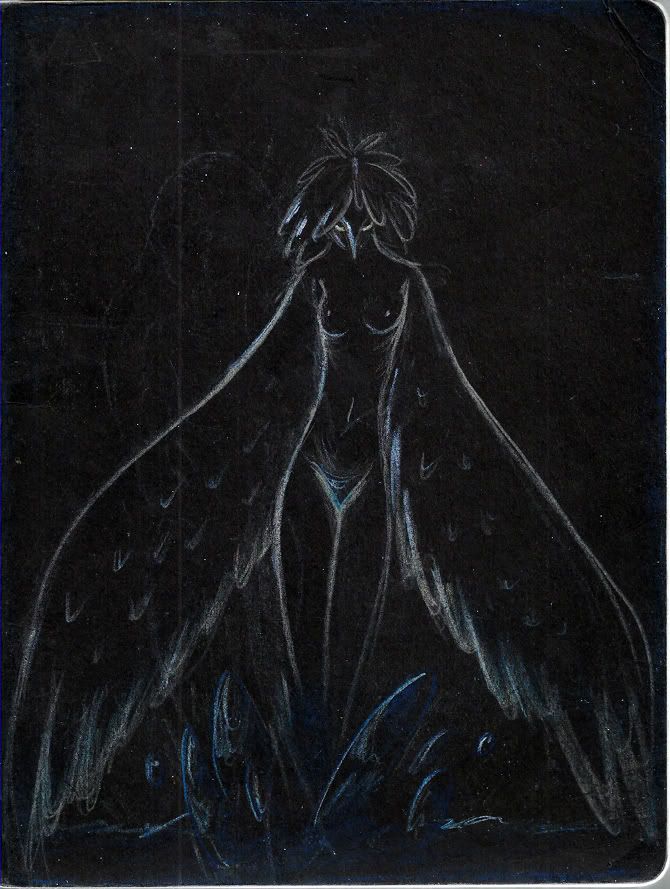 Cover of the new Moleskine. Well, now it's full. But it was new at one point.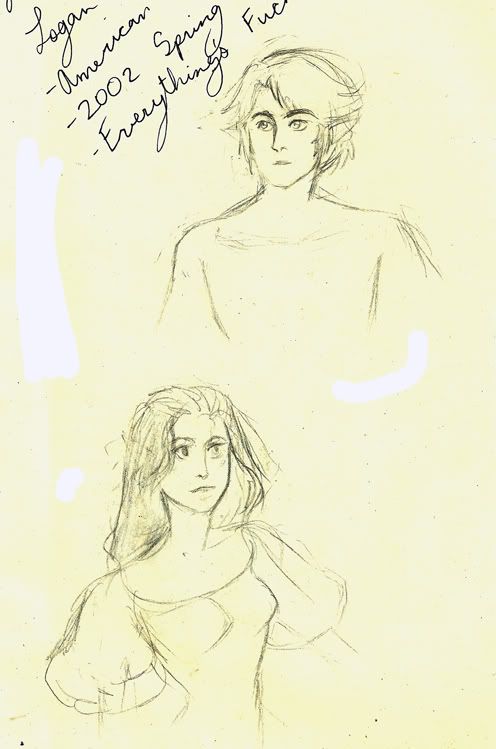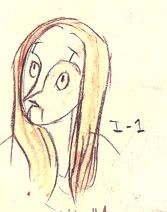 I-9, not I-1. But yes, I like her face here. I'm going to try to make her look more like this in future drawings.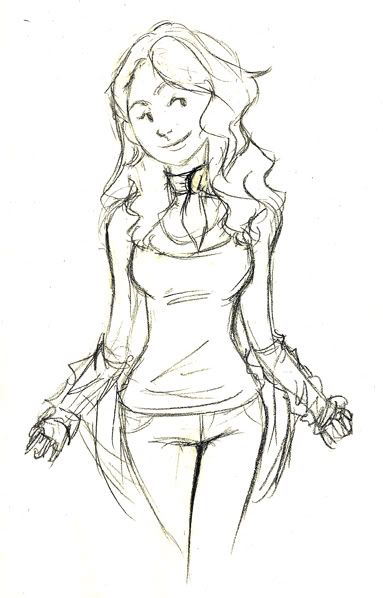 Claire from Unwound Future gettin all sexy for the Professor.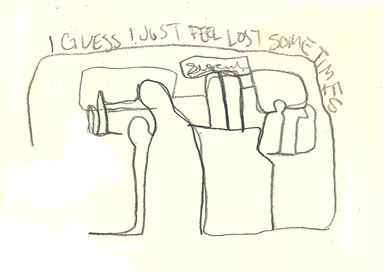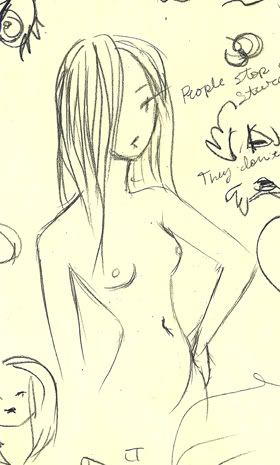 panels all one line. Unless I erased it. Then it's not.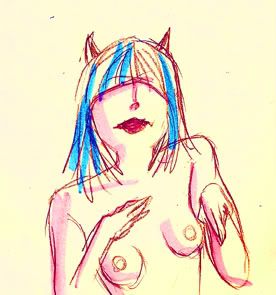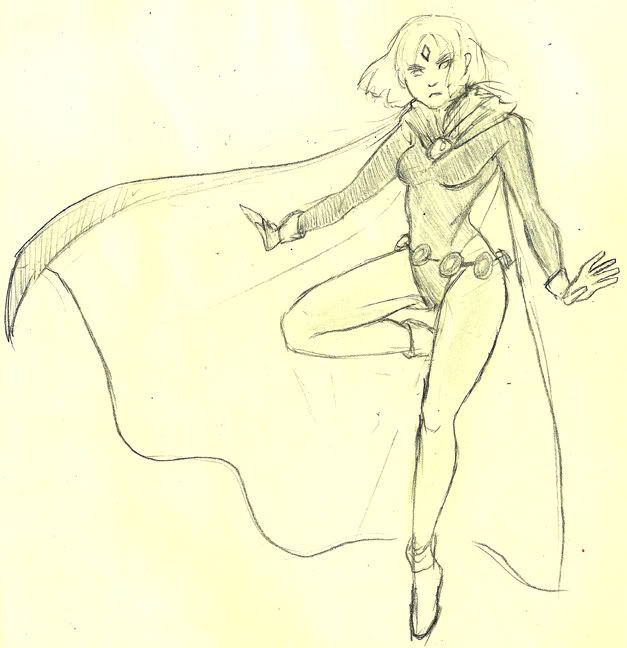 I love Raven from the Teen Titans show, but I always make her more voluptuous than she actually is.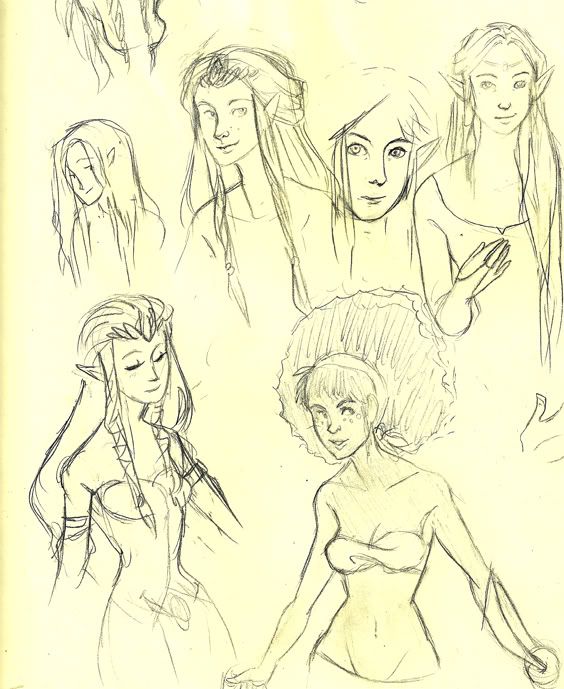 Lots of Zelda. So much Zelda.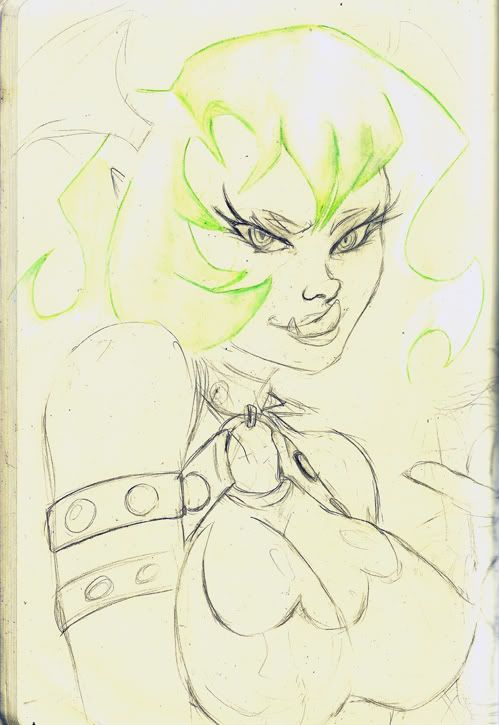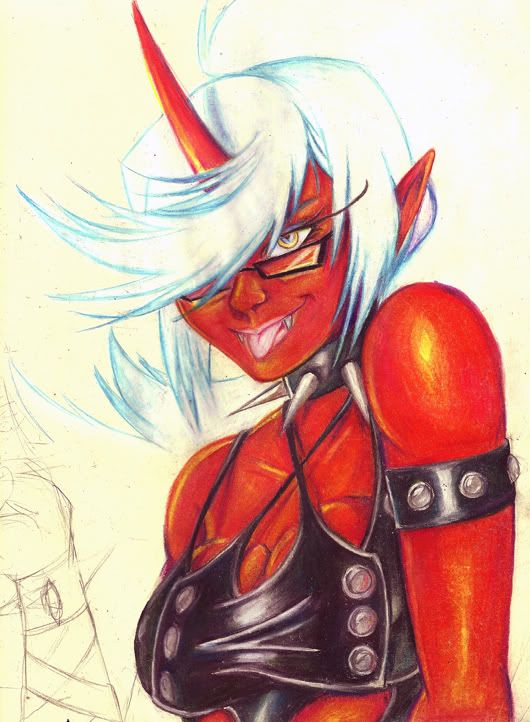 Fanart of Scanty and Kneesocks from Panty & Stocking w/ Garterbetl! WIP, as you can see.
Oh, and this is a companion picture to this: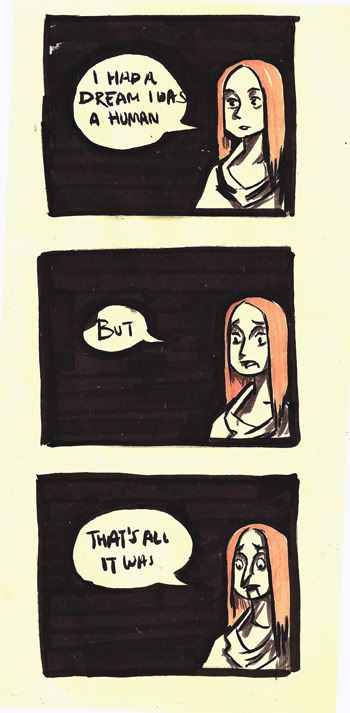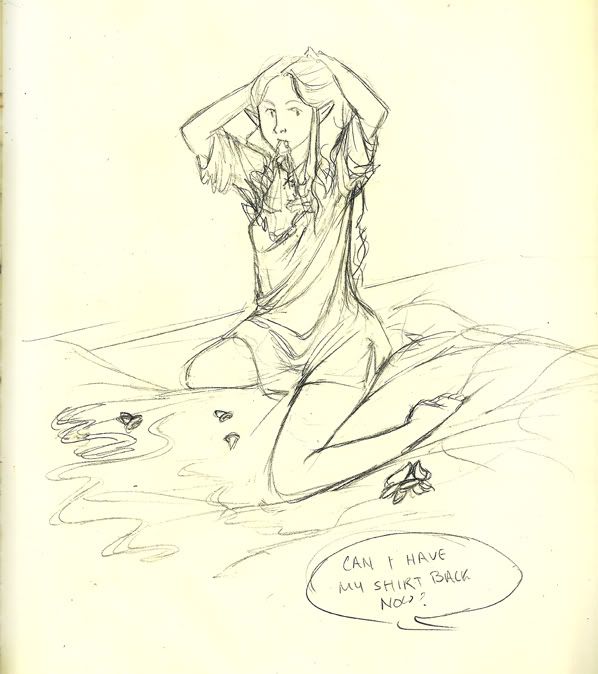 Zelda gets ready in the morning.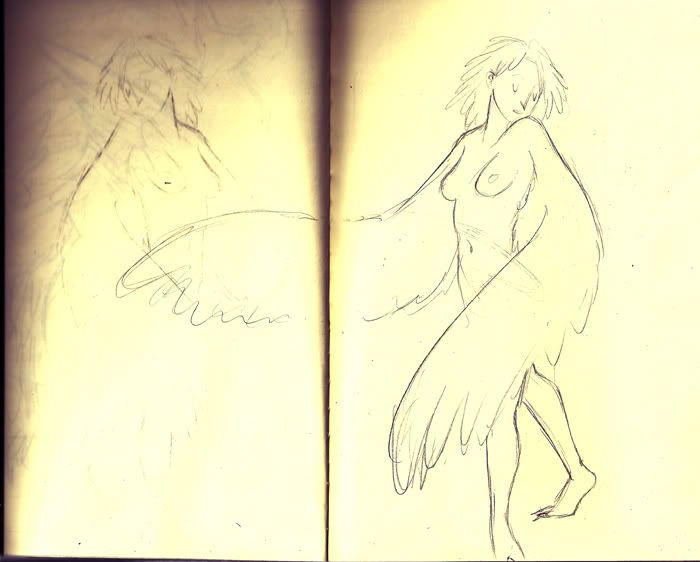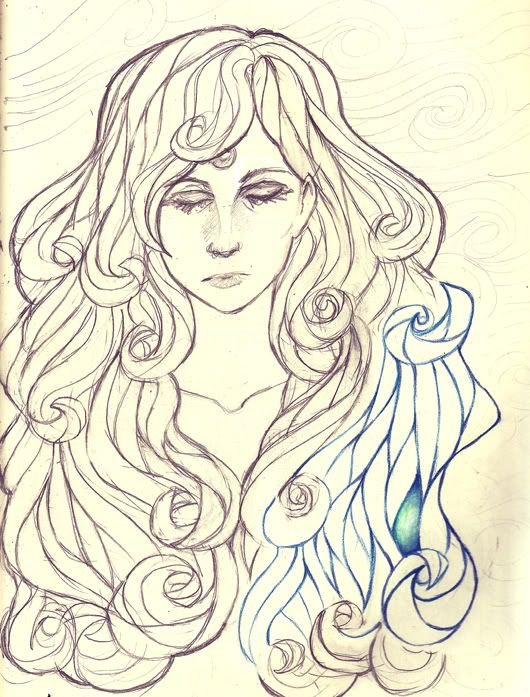 WIP kind of. I don't think I'll pick it up again.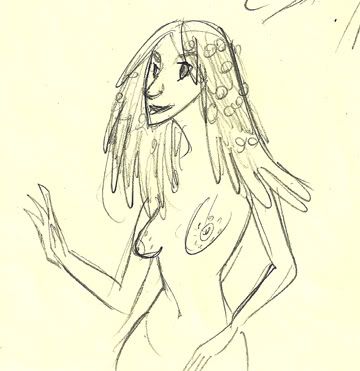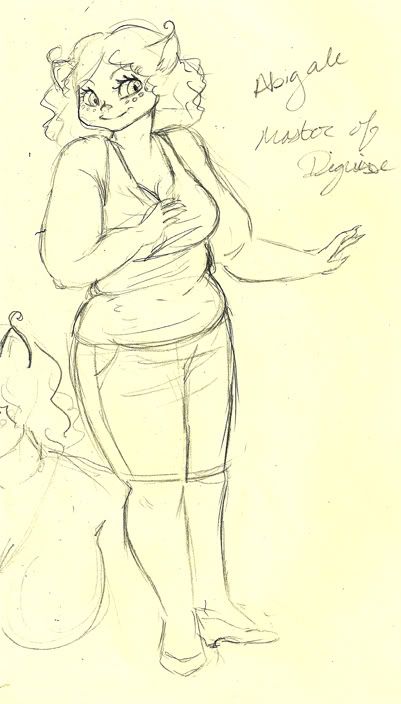 Abigale redesign.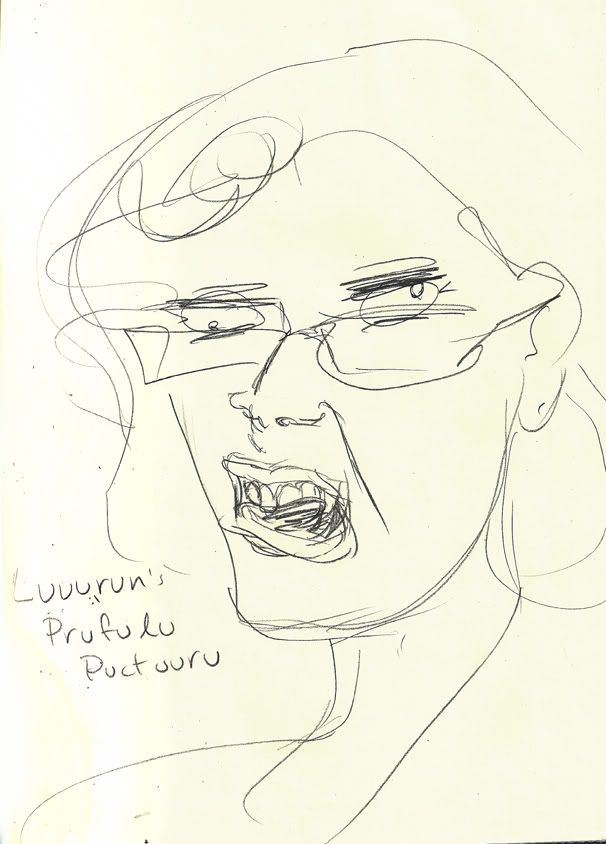 Portrait of Lauren. She's so beautiful.
And that's all. I don't feel I've improved too much recently.